Summer Reading Project List
•
Write a new last chapter or ending- Liked your book but hated the ending? Write a new one! These should be one or two paragraphs long.
•
Design a game
-
Create a game board and playing pieces that remind you of the book. Utilize the characters and the setting in your game.
•
Cast a movie for characters (can't be a movie already)
-
If your book were going to be made into a movie it will need some A-list Hollywood actors. Make a cast list for your movie. Make sure to list all the important characters.
•
Create a movie trailer
-
Get your friends together and film a trailer that will make us all want to see your movie. This should be only about 2 minutes long.
•
Write a critique-Write a critique that might be in a newspaper or magazine. Reponses should be about 1 page long.
•
Make a poster showing characters, setting, and plot
-
Make a poster in the style of your choice sharing this information.
•
Write a diary from the main character's point of view
-
Put yourself in the main characters shoes. Create a diary that they might write. Include at least 10 entries and a cover.
•
Make a cartoon
-
Draw a cartoon that shares information about the story in a comical way
•
Make a travel brochure
-
Create the brochure to try to get people to travel to where the novel takes place.
•
Create a soundtrack for your movie -Pick 12 songs and write a short paragraph about each telling why you picked them.
•
Create a book jacket
-
Create a new cover for your book that you think is more fitting.
•
Create a commercial making us want to buy the book
-
Sell us your book. These should be 30 seconds to a minute. Please save as an MP4.**Please note: The instructions for these projects are vague (non-specific) on purpose. I want to see your creativity at work. I want to see what you come up with!
Powered by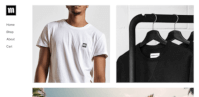 Create your own unique website with customizable templates.