---
Course Description
Middle School students at St. Brigid-St. Augustine School take a Language arts course in three sections: Writing, Vocabulary, and Grammar. Students focus on each area independently and in turn integrate them together. Students can work in each of the areas separately either on or above grade level; placed by the teacher based on test scores and class performance. Below you will find the courses offered with grade level specific areas of study in writing, grammar and vocabulary.
Writing
Grade 6-Copper/Bronze Levels*
Response to Literature
Autobiographical Writing
Plagiarism and MLA formatting
​Introduction to Research Writing, works cited page
Science Fair Essay
Research Essay
​Compare/Contrast Essay

Grade 7-Bronze/Silver Levels* and Grade 8-Silver/Gold Levels*

Response to Literature, Review




Autobiographical Writing


Plagiarism and MLA formatting/ works cited page (Review)​


Research Essay, MLA in-text citations




Science Fair Essay/ MLA format-Cover page, Subheadings and in-text citations




Persuasive Research Essay: 7th Grade-

Speech

8th Grade-Debate





7th Grade:

Poetry Workshop


8th Grade:

Short Story Workshop
Vocabulary/Grammar
New Program for the 2018-2019 School Year
| | | |
| --- | --- | --- |
| 6th Grade options | 7th grade options | 8th grade options |
Grade Level option
7th grade level*
8th grade level*


Grade Level Option
8th grade Level*
High School Level 1*


Grade Level option
High School Level 1*
High School Level 2*
*Placement determined by test scores and teacher recommendation.
Grading Policy-Language Arts
​Grade Breakdown and Policy-Language Arts

Writing Assignments/Tests/Presentations (40%)

Quizzes (30%)


Homework/ Classwork (20%)

Organization/ Time Management/Participation (10%)

​

Assignment Classification:

Writing Assignments/Tests/Presentations::

Milestones and final products for large writing assignments,vocabulary writing assignments. Presentations for writing assignments and final tests in grammar, writing skills and vocabulary
​

Quizzes:

Quizzes in vocabulary, grammar and writing skills, small projects

Organization/ Time Management/Participation:

binder/Drive checks, can include preparation for quizzes and other assignments. There will be a final grade in this area at the end of each trimester.

Homework/Classwork:

Grammar assignments, small parts of writing assignments,other assignments not included in the other categories.
.Midterm/Final Exams
There is not a final test for each unit and writing assignment, but a Midterm would include information from the assignments at the beginning of the year and a final would include information from the assignments after the midterm. Students will need to keep all assignments organized on their google drive and/or in their binder. The midterm and final are TIMED open binder/Drive tests. The midterm and final count as a Test grade.
LATE WORK:
~A grade of 50 will be given for work not handed in.
~Homework assignments will not be accepted late.
~
Writing Assignments and Presentations will be accepted late, but students will lose 5 points for each week the assignment is late. There are no exceptions to this. Typically larger assignments have grades in time management and organization, late assignments will receive a 50 in this category. The teacher reserves the right to give detentions at lunch/recess and/or after school until assignments are handed in.
~Absences- Students are responsible for work when they are absent. They will have access to assignments via Google Classroom (during and after absence) and will have the time equal to the amount of days they have been absent to make the work up. In the event of a quiz or a test students must make them up during lunch, before school or after school when they return so they do not miss any additional instructional time. They should be speaking to the teacher to make these arrangements.
~Extended Absences- If the student feels there is too much work to make up after an extended absence the student MUST take responsibility to speak to the teacher upon return. A cumulative project or modified work may be given for extended absences.
Rubrics
Rubrics are used in the Language Arts class. Each writing assignment and presentation will have a rubric appropriate for the assignment. The rubrics will be available to the student during the writing process. All Rubrics for essays are both teacher and self-assessment rubrics.
Homework/classwork and Time management/organization assignments are graded on the following check system.

✓+= 100 Student went above and beyond what was asked for the assignment and did it to the best of their ability.
✓=95 Student completed the assignment as directed and to the best of their ability.
(85 students may receive an 85 if they completed the project as directed but not to the best of their ability or they completed the assignment to the best of their ability but did not follow the directions)
✓-= 70 Student did complete the project but not as directed and not to the best of their ability.
50 Student did not complete or hand in the assignment.
Powered by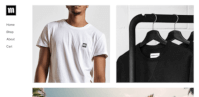 Create your own unique website with customizable templates.