Monday

9:30-10:10 Writing Lab
1:30-2:10 Grammar

Tuesday

N/A

Wednesday

8:10-8:50 Writing
Thursday

Vocabulary

Friday
---
Bullying DEFINITION
Bullying is when a person in a position of power, real or perceived, intentionally hurts someone repeatedly.
The Players
There are three players in every bullying situation
The Bully- The person who does the bullying

Bystander- The person or people that see bullying happen. All bystanders should strive to be Upstanders. The difference- a bystander watches bullying happen and an Upstander does something about it

T

he Target- The person being bullied. Note-Calling the person being bullying a victim, takes away their power.

See the article
MLA Format
Powered by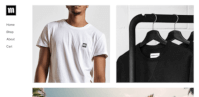 Create your own unique website with customizable templates.