7/8th Grade Health
Current Topic: Theology of the Body for Middle School/ Career Portfolio
Assignments/Homework:
Career Portfolio Check List and Mind Map instructions

Extra Credit Assignment choices:
​1. Cyber Bullying Create a profile on
FakeBook
Write some posts that a bully might write. Include comments/posts from an Intervener, a Joiner, an Instigator, and an encourager. Write a paragraph or notes, include the following information:
​
1. How is the original post considered bullying (Write about the 3 key points in the legal definition).
2. Explain each bystander and your intervener and what they did to be considered these things.
3. Write about what an intervener and an accepter might do in the situation
*Please be careful to keep the bullying piece kind of appropriate, do not use foul language or write anything obscene.
2. Bullying Poster
You can submit a poster on a large piece of construction paper with the following items
1. A slogan about bullying
2. At least one graphic
3. 3 facts about bullying
DO NOT use pen or pencil on this project and do not hand it in without all of these items. To receive extra credit this project must be done correctly, neatly and at your age level.

3. Create a pamphlet to hand out to students that are being bullied. Include resources, and places they can get help.

DO NOT use pen or pencil on this project and do not hand it in without all of these items. To receive extra credit this project must be done correctly, neatly and at your age level.
Bullying Project Topics
Resources:
Career Portfolio
1. SMART goals







8th gradeTerm 1

Anti-violence

Bullying

Anti-violence research project topic of your choice.

October is National Bullying Prevention Month

Dating/relationship Violence (February)

Term 2

Lures TV Newscast

http://www.teenluresprevention.com/tvnews.asp

Career Portfolio

Term 3

Healthy Mind/Body

Drugs/Alcohol/ Tobacco

Stress management

Effective communication

Personal health and nutrition plan

Depression

Suicide

Eating disorders

Career Portfolio

Term 4

Theology of the Body For Middle School

Who am I? Discovering My True Identity

Our Story: God's Plan

Me Myself and I: Body and Soul

How Should I act?

Sex, Love and Chastity

To Use or Not to Use? That is the Question: The Opposite of Love

Vocation: God's Call My Response

Hope and Future: Daily Living Out the Language of the Body

"Opt-out" Option:

Parents: If there is any topic listed above that you wish to have your child "opt-out" of, please write it below. If you "opt-out" your child , they will be given an alternate project away from the class when that topic is discussed/ presented and/or students will not be placed in groups responsible for a project on the topic.

A parent guide will be emailed or sent home with your child one week in advance for each topic under the Theology of the Body for middle school. After reading the parent guide you may choose to "opt-out" your child by emailing or contacting Ms. Seidl.

Any questions please ask Ms. Seidl

Grading

:

Student's grades will be entered in to their Science-health grade book by Ms. Bernaiche. Students will be keeping track of their health grades in Language Arts as part of a project to learn how to use Excel/ Google Spreadsheets. At the end of every term they will email their grades to Ms. Seidl and Ms. Bernaiche.

All assignments will be graded in the following categories:

1. Tests, Labs, projects or

2. Homework.

Assignments

Assignments can be found on Ms. Seidl's website

http://sbsmsseidl.weebly.com/health.html

You may not be able to find assignments on portal due to the fact that your health grade is part of your science grade (taught by Ms. Bernaiche)

This is a project-based learning class. Most assignments will be group or individual projects assigned over several weeks. All information, requirements and due dates will be given at the beginning of each project. Any smaller assignments given, that are not long-term projects will be considered "homework" for grading purposes, even if they are done in class. Students will switch groups for each project and are expected to be respectful and work the best they can with other group members.

Participation and Effort

Ms. Seidl and Ms. Bernaiche will discuss your participation and effort grade for this class and it will affect your participation and effort grade for Science-Health.

Technology:

Our health classes will be held in the computer lab most of the time. All technology rules apply from the Parent/student handbook and from their Literature/ Language Arts Syllabus.

Materials:

Students should have the following materials in class:

1. 3-ring binder or folder specifically for health. Everything needs to be kept neat and organized until midterms, a binder is better

,

2. notebook paper or notebook

,

3. pens/pencils/highlighter

,

4. Any materials given by Ms. Seidl (there is no specific book for this class, students will be assigned books and materials as needed)
Topics:

Students will study topics appropriate for their grade level in the following five domains:

1. Anti-Violence, 2. Healthy Mind/Body, 3. Personal Safety (Lures Program) 4.Theology of the Body for Middle School, and 5. Career Planning

Outlined below (subject to change)


Powered by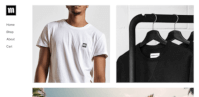 Create your own unique website with customizable templates.