The Rosary
Create a Rosary How-To Book
Part 1: Rosary Mystery Cards​
Find and write the Book, chapter and verse from the bible at the top of each card.
Look it up in the bible. Read it and write a short summary on the back of each card.
At the bottom of the back of each card write the fruit of the mystery (what you can learn or take from the mystery).
Due Date: Thursday
Rosary Cards
Part 2: Due Next Week, Thursday
Use one of your mystery cards as a template and cut out 16 additional pages the same size.
Use one page as the cover to your book and create and design a cover.
Title of page: "How to Pray the Rosary"
Write the steps to pray the Rosary on this page
Take 8 additional pages for the prayers of the rosary. Title each page with one of the prayers of the Rosary:

The Sign of the Cross
The Apostles' Creed
Our Father
Hail Mary
Glory Be To The Father
Fatima Prayer
The Hail Holy Queen
Let Us Pray

Write the prayer on the first side and leave the back blank for now.
Take 4 pages and title them for each group of mystery cards

The Joyful Mysteries (Monday & Saturday)
The Mysteries of Light (Luminous Mysteries) (Thursday)
The Sorrowful Mysteries (Tuesday & Friday)
The Glorious Mysteries (Wednesday & Sunday)

Place your pages in this order:

Cover page
"How to Pray the Rosary"
Each of the prayers in the order above
Each set of mysteries in order behind their cover pages
The 2 blank pages left over.

Punch a whole or two on the left side and tie a string through the hole(s).
On the back of each prayer write the history of the prayer and it's reason for being part of the rosary.
Powered by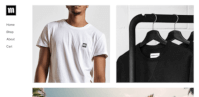 Create your own unique website with customizable templates.